It's time to talk about the the Thanksgiving foods that people can't stand. Travel site The Vacationer just released their annual Thanksgiving poll, which asks Americans to share the traditional Turkey Day staples they really don't like.
According to the survey of just over a thousand (1,013) U.S. adults, cranberry sauce holds on to its first place spot as the most disliked Thanksgiving food for the third year in a row.
Almost a third (31%) of respondents aren't fans of the classic side dish, whether it's jellied and canned or homemade.
Surprisingly, the most iconic Thanksgiving food of all - the turkey - is the fourth-most hated.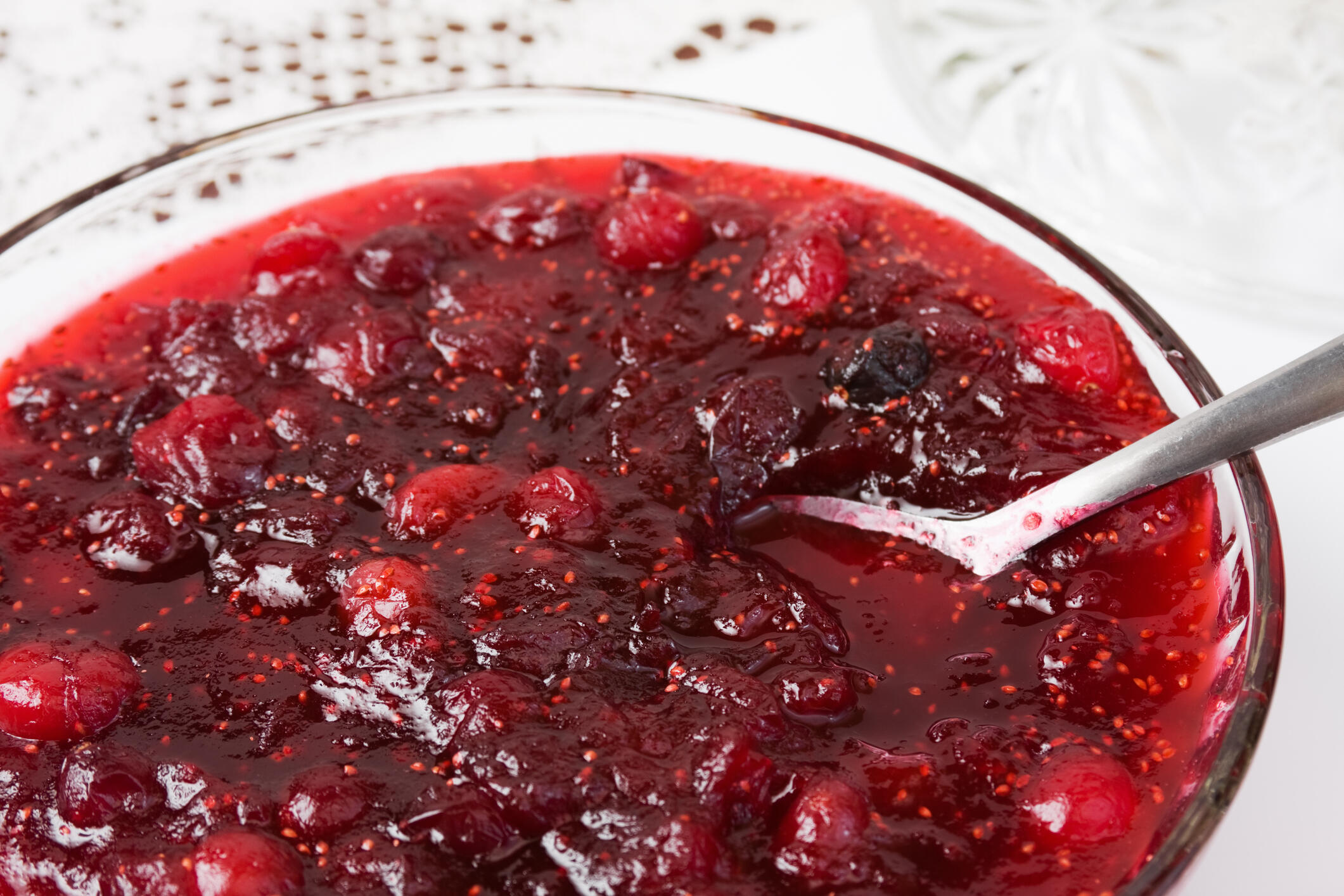 The Most Disliked Traditional Thanksgiving Foods
Cranberry Sauce — 31.49%
Sweet Potatoes or Yams — 29.22%
Green Bean Casserole — 28.04%
Turkey — 27.74%
Stuffing/Dressing — 26.75%
Ham — 25.57%
Coleslaw — 25.57%
Pumpkin Pie — 24.28%
Mashed Potatoes — 18.66%
Macaroni and Cheese — 17.47%
Carrots — 16.98%
Apple Pie — 16.29%
Corn — 15.50%
None of these. I like them all — 13.82%
Here are some tips for saving money on your T-Gives feast...
Cook a turkey breast instead of a whole turkey - If you're feeding a smaller group, try swapping a whole bird for turkey breasts. They not only cost less, they're a lot easier to roast, too. Turkey breast cutlets or tenderloins are also less expensive options that are as easy to cook as chicken.
Swap frozen veggies for fresh - Vegetables are expensive, especially if they're out of season. But frozen vegetables are flash frozen when they're at the peak of freshness, so you still get all the nutrients with a lower price tag.
Simmer some mulled wine - Use up leftover or cheap wine by turning it into mulled wine. Start with a bottle that's less than $10 and simmer it with a bunch of warm spices to add to the flavor and suddenly you've got an easy, custom cocktail that seems pretty fancy. Need a recipe? Try Ina Garten's Mulled Wine.
Use cheaper nuts instead of expensive ones - If your stuffing calls for pistachios or pine nuts, the food experts say it's just fine to use walnuts or almonds in the recipe instead. No one will taste the difference and they'll cost you a lot less.
Buy potted herbs instead of fresh ones in the grocery store - Those tiny clamshells of herbs in the produce section are notoriously expensive and you don't get much in there. But if you need several different herbs for your Thanksgiving dishes, try buying potted varieties from a local nursery, which cost less and will provide herbs for many meals in the future.
Make your own chicken stock - If you're making stuffing and gravy, you'll need a lot of broth and that can be expensive. But it's easy and a lot cheaper to DIY some homemade stock that has all the flavor you need. Food Network's recipe for The Best Chicken Stock calls for very specific herbs and veggies — but it's fine to use the same amount of what you have on hand.
Use dried mushrooms instead of fresh - Dried mushrooms last a long time, plus they have more flavor than fresh, so you can use less and get the same result. Swap about three ounces of dried mushrooms for every pound of fresh.
Finally, some expert advice for eating healthy during the holidays AND still enjoying yourself!
It is possible to eat healthy during the holidays and these tips from registered dietitians can help you get started.
Ditch the "all or nothing" mindset - Some folks see the holiday season as a free-for-all, where they eat anything and everything and don't think about reeling it in until January, while others follow a strict diet that doesn't allow any holiday exceptions. Both of these mindsets set you up for failure, according to nutrition experts, who recommend trying the 80/20 rule instead. It means opting for nutrient-dense foods 80% of the time and allowing yourself to eat what you want the other 20% of the time, for a happy balance.
Make nourishment and real meals a priority - If you're hungry, reaching for a Christmas cookie or some other holiday treat is tempting, but it's not what you need. Try to make a point of eating three full meals with the protein, fat and complex carbs your body needs every day, and that will help support less nutrient-dense holiday eating you do.
Honor family traditions - A lot of our holiday celebrations are centered around food and you don't want to miss out on those, just make sure you're considering your nutritional needs as well.
Try not to label food "bad" or "junk" - There's no need to feel guilty if you eat candy or pie, and it certainly doesn't make you a bad person. Instead of thinking of food in terms of good or bad, focus on how you want it to taste and make you feel and allow yourself to enjoy the holiday treats you want, without the shame.
How to deal with the party snack table - Remember moderation is key, so instead of filling up on snacks and appetizers, serve yourself some and then move away from the table. It's easier to mindlessly eat if you're standing right next to the food, so fix your plate and step away to eat it.
Getty Images